A Graceful Farewell, digital edition (PDF)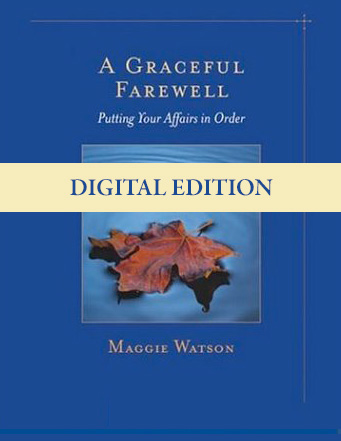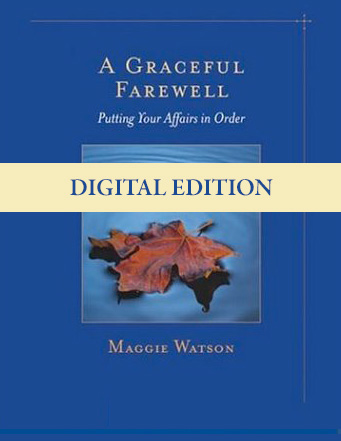 A Graceful Farewell, digital edition (PDF)
The digital edition will allow you to update information when it changes and store it electronically.
A step-by-step guide designed to give you and your loved ones the gift of peace of mind, A Graceful Farewell will enable you to gather all your personal and financial data, organize your thoughts on the disbursement of your possessions after you pass on, and state your intentions with perfect clarity, ensuring that all your wishes are carried out. This easy-to-use workbook will help you:
• put all the information loved ones and executors will need in one accessible location
• arrange your will and Power of Attorney for Health Care
• encourage unambiguous communication among family members
• plan your own funeral and the disposition of your remains
• understand how to deal with funeral-industry professionals
A section for final wishes helps clarify matters of declining health, choosing where to live your last years, and many other end-of-life issues. For self-employed small business owners, another section provides the essentials of taxes and licensing, employees, and liability. An extensive resource list is included, and a bonus pdf document allows computer users to print out additional copies of all the forms in the book, or fill them out electronically, print them, and save them on hard drive.